Our Corporate Services
You're in the right place!
Corporate services are activities that combine and consolidate certain enterprises. Comprehensive needed support service based on specialized knowledge, best practices, and technology to serve internal and external customers and business partners. Corporate and business functions such as procurement, legal, and facilities management represent a significant investment for companies and are essential to almost every organization. Corporate service is divided into five categories which are as below:-
Finance
Human resource
Information and communication technology
Estates management
There are some examples of corporate services which are given below:-
Business Advisory Service:-

Business advisory service advises current and future business prospects of a client to advance their business or company. This service is used by enterprises and involves examining the legal, tax, finance, market, and risk factors that affect a business. Organizations give business advisory services with experience in company formation.

Company Incorporation:-

Company incorporation is the process of forming a company corporation officially in the country of residence. It is also possible for non-residents to set up a company. International corporate service consultants specialize in dealing with incorporation in the country in question. Once the application is successful, the company will receive a certificate of incorporation, which provides the valid existence of the company.

Registered agent:-

A registered agent, also known as a resident agent or statutory agent, is a business or individual designated to receive a process when a business entity is a part of legal action. Some examples are as below.

Compliance services
Business licensing
DBA

Finance and Banking:-

Corporate services such as finance and banking were first introduced to remove pressure from the client's organization when dealing with complex banking and finance issues. The consultancy provides specialist information and tips to manage finances appropriately, and some can set up a corporate bank account for clients. Some examples are as below:-

Corporate bank account
Offshore bank accounts
Multi-currency accounts
Brokerage accounts
Private banking
Corporate loan applications

Accounting and Tax Services:-

Accounting and tax services are helpful for companies wanting to outsource their primary work. Some basic services include

Payroll
Maintaining cash flow books
Tax returns
Corporation tax
Tax avoidance

Investment and Stock Exchange:-

Market research for investment and risk evaluation is another corporate service designed to help clients make financial decisions.

Similarly, stock exchange services can bring about specialist reports on past, current and forecasted stock exchange trends with a personalized analysis.

Offshore Bundled Services:-

Local corporate service providers offer bundled services to support tax residency tests such as central management and control type tests of a brass plate company, shell company, or another particular purpose vehicle set up in the jurisdiction. Usually, they are located in either offshore financial centres or onshore financial centres. Following are the types:

Maintain books and records
Compiling annual accounts
Conducting annual audits
Filing tax returns
Providing local directors
Providing registered office address
Providing meeting rooms for board meetings

What is the work of corporate managers?

The work of a corporate manager is to plan, organize, directing, coordinating, and controlling the business policy and objectives. The corporate manager has to achieve the organization's goal and complete all the objectives on time without disputes with staff members.

Tasks performed by corporate service managers are as below:-

Managers have to solve the disputes between the staff members
He also has to take care about that there are no conflicts between any of the staff members and higher authority
He has to take care of the business policy
He also has to take care of the staff members
He has to see that the work is going correctly or not
He has to supervise their junior
He has to solve the disputes between the higher authority and staff members
He also has to solve the conflicts between the staff members
He has to set and achieve the goal of business organizations
He has to take care of the business policy
He has to conduct the meetings between the organization

Who is a corporate service provider?

A corporate service provider is a professional entity that provides business support solutions to other businesses such as company incorporation and registration, company secretary, accounting, taxation, payroll, work permit processing, nominee directors, business consulting, business addresses for correspondence, amongst many other thongs.

Engaging a corporate service provider?

The initial phase of a business is the most critical part of the journey. Getting the help of a professional is required in deciding what type of company is suitable for your nature of business, the legal formalities needed to be done etc.

Key advantages of a corporate service provider are:-

A one-stop solution

All the necessary legal requirements will be taken care of by the corporate service provider. Outsourcing important non-core activity to a third party to focus on core activity. Hiring a corporate service provider would reduce the workload of business.

Cost-effective

A start-up or business need not have an in-house team to do all these services and outsource them to a third party. The corporate service provider would provide the services at a meagre cost to the start-up or business.

Saves time

You have professionals doing your work; it will save time. The professionals include lawyers, accountants, bankers, etc. The specialized knowledge they possess would be helpful about your business support services and help you connect to a potential investor, partners, etc.

Professional services

Corporate service providers serve as their primary profession across many clients ranging from start-ups to matured larger organizations. Therefore they have the necessary expertise to manage the affairs of your business efficiently.
our Services
You're in the right place!
Our Happy Customers
You're in the right place!
colonel Pratap Dutta
M.C. Chaudhary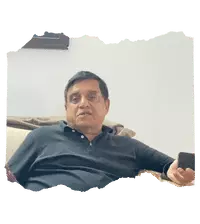 K.L Wadhwa
Mr. Ganguly
AREA WE SERVED !
You're in the right place!